BA in Journalism & Mass Communication
Integrated Degree in Media, Culture and Society
COURSE OVERVIEW
B.A. MCAJ is three years program, that creates a vivacious space for newcomers to the field to develop as the storytellers of society. As time and technology are not static and our internet era has brought on the challenges of engaging audiences. So, our newsmaking style is changing.
Storytellers are anticipated to create appealing and trustworthy content for all kinds of platforms in multimedia formats. IIP equips its students with field-based practice, research orientation, editorial – opinion making to documentarian storytelling. It will allow students through work across media disciplines to prepare their dynamic and media landscape thought processes. Our students have a wide range of career options in the creative industries, such as content production across film, video, interactive, emerging, and online media.
This course delivers interdisciplinary skills in a range of media practices including Radio (programs,announcements, news); Print media (editorial, feature, interview, data journalism, review writing) News package; Development communication; Digital journalism; Print advertising (research,marketing, design, logo, body of work); Mass communication & society (theoretical, critical and research-based); Visual ethnography; Documentary; Photography; and Research in mass communication. Our unique course combines traditional art school approaches to creative practice- based liberal thought of choices during the learning period and project making, where students develop skills in critical thinking, new choices of expressionism, innovation in decision-making, and contextual awareness with industry–level – professionalism. This approach will enable you to develop engaging practical projects and to participate in contemporary cultural debates through your awareness of the political, social, cultural, economic, environmental, and international context including the aesthetic implication of your work.
The core concern of this course is to give you the skills to work outside and inside of media boundaries and as frontiers of emerging new trends in your body of work (Projects). These academic tasks, classroom discussion, deep constructive review of your work, and freedom of expression towards idea – generation, will provide a breadth and depth of media production skills together with transferrable skills in project management and collaborative practice. Combing, these will give you the ability to adapt to the creative opportunities of new media forms and hybrids.
"Integrated Degree in Media, Culture and Society"
The Curriculum
1 st Semester
Historical Philosophy of Communication and Media (20 Classes)
Introduction to Media Studies and Visual Culture (25 Classes)
Print Advertising (15 Classes)
News Packaging (20 Classes)
2 nd Semester
Contemporary Art & Visual Communication (30 Classes)
Critical Understanding of Communication and Mass Communication (20 Classes)
Development Journalism (25 Classes)
Photography Studies – 1 (30 Classes)
Visual Storytelling (30 Classes)
Radio (20 Classes)
3rd Semester
Editing & Deconstruction (15 Classes)
Gender, Media & Society (15 Classes)
Visual Ethnography & Storytelling (20 Classes)
Video Journalism (15 Classes)
4th Semester
Photography Studies – 2 (20 Classes)
Research in Mass Communication (15 Classes)
Documentary (20 Classes)
5th Semester
Dissertation – 1 (One to One discussion with Mentor)
Major Projects (One to One discussion with Mentor)
6th Semester
Dissertation – 2 (One to One discussion with Mentor)
Major Projects (One to One discussion with Mentor)
The Chair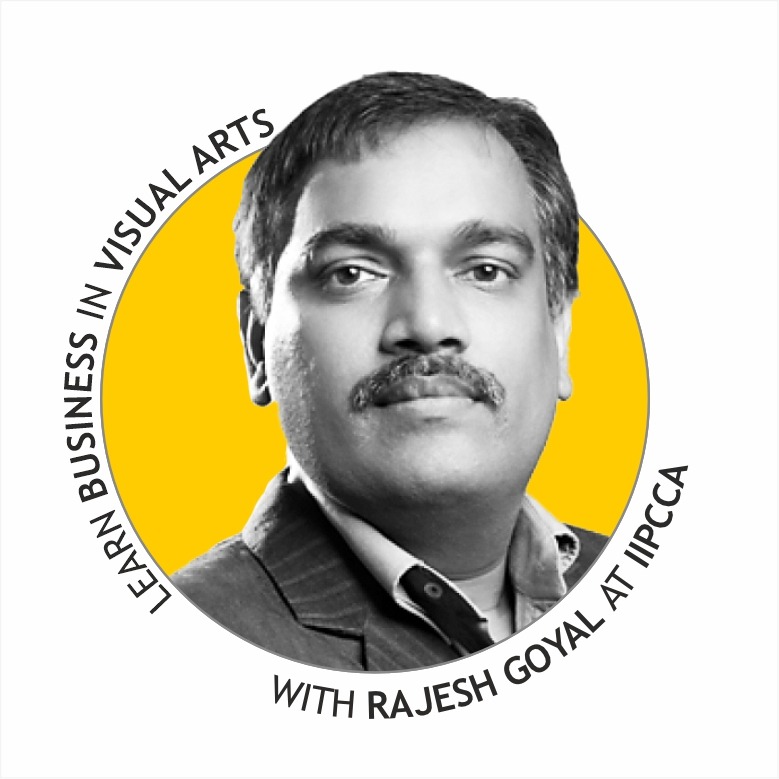 "Photography is my PASSION. I pursue it with a PURPOSE and have built its foundation on PRINCIPLES." Today, there's a world waiting to be explored, capture and created beyond limits through the photography. A world with never-ending boundaries that holds countless possibilities and opens up zillions of photography opportunities as a form of fine art. And with photography fast emerging as an important subject of learning, the art of photography is emerging as an instrument of change, a melting pot of thoughts and life-changing ideas.One that can effectively document the changing facets of the society and its thinking process like no other. And if you love to embrace the world of photography to hone your learning graph, there's a lot that will surely open up as possibilities. You can mould yourself as a photography hobbyist, an ardent photographer, a passionate photographer or a full fledged professional successful photographer. But before you choose what to become, everything depends on your instincts, behavior, dedication, devotion, determination and hard work to realize the goal of becoming a photographer.
"Life is a lot more enriched with myriad experiences but my passion for photography has rewarded me with a new perspective to look at the life around me. It is my mission to impart this knowledge to the upcoming ardent photographers; aiding them to look at life with a bold, new perspective."