Bachelor in Fine Arts - Painting
3 Years Degree Program
COURSE OVERVIEW
The Liberal Arts program at the institute has a threefold mission. It provides you with a strong general education, offers possibilities for focused study, and deepens and enriches your art and design practice. In Liberal Arts classes, you will articulate your ideas with independence and confidence. You will learn to think creatively, critically, and analytically, and develop a lifelong curiosity about the world, inspiring you to create meaningful and thought-provoking works of art.
In the first year, you will take the Foundation program's core curriculum, along with required courses in art history and liberal arts, setting the foundation for your artistic journey. In the second year, you will continue with your required art history and general education coursework while taking more focused courses in your chosen area of emphasis, such as painting, drawing, printmaking, sculpture, or integrated practices, allowing you to specialize and hone your skills. Additionally, you will attend departmental sessions that explore social, historical, and critical issues in contemporary art, providing a well-rounded artistic education.
You may also pursue elective credits to take courses of your choice, pursue a minor in a second field or discipline, or gain internship experience, allowing you to further explore your artistic interests. In the third year, you will focus on developing a self-directed body of work for your thesis exhibition in the sixth semester. Departmental courses in professional practice will guide you in preparing your portfolio and making a realistic plan for sustaining your career after graduation by approaching funders, galleries, residency opportunities, and employers, empowering you to achieve your artistic goals.
"Learn to think creatively, critically, and analytically, and develop a lifelong curiosity about the world, inspiring you to create meaningful and thought-provoking works of art."
COURSE OUTCOMES
The painting program aims to help students understand the basic principles of design, concepts, media, and formats that can be used to create a specific aesthetic intent. Students will acquire functional knowledge of the traditions, conventions, and evolution of painting, particularly in relation to issues of representation, illusion, and meaning. The program will provide students with the knowledge and skills necessary to use basic tools, methods, and materials to produce finished artwork from initial concepts. Students will become familiar with the historical and contemporary movements and issues in the field of painting
The program will teach students about the expressive possibilities of various media and the diverse conceptual modes that painters may use to create original artwork. Students will be able to work independently and develop a final project related to the exhibition of original work, which will be showcased in the program's culminating exhibition.
The Curriculum
Year
Subject
1st Year
Artistic anatomy
Drawing for painting
Photography
History of modern art 1
Phenomenology of the image
Painting 1
Special graphic techniques
Basics of computer science
2nd Year
History of modern art 2
Painting 2
Illustration
Visual art techniques and technology
Engraving techniques - Printmaking 1
Multimedia installations
Art management
English
Elective educational activities
3rd Year
History of contemporary art
Aesthetics of visual arts
Painting 3
Performative techniques for visual arts
Engraving techniques - Printmaking 2
New integrated media techniques
Further language and interpersonal skills, internships, etc.
Elective educational activities
Thesis
The Chair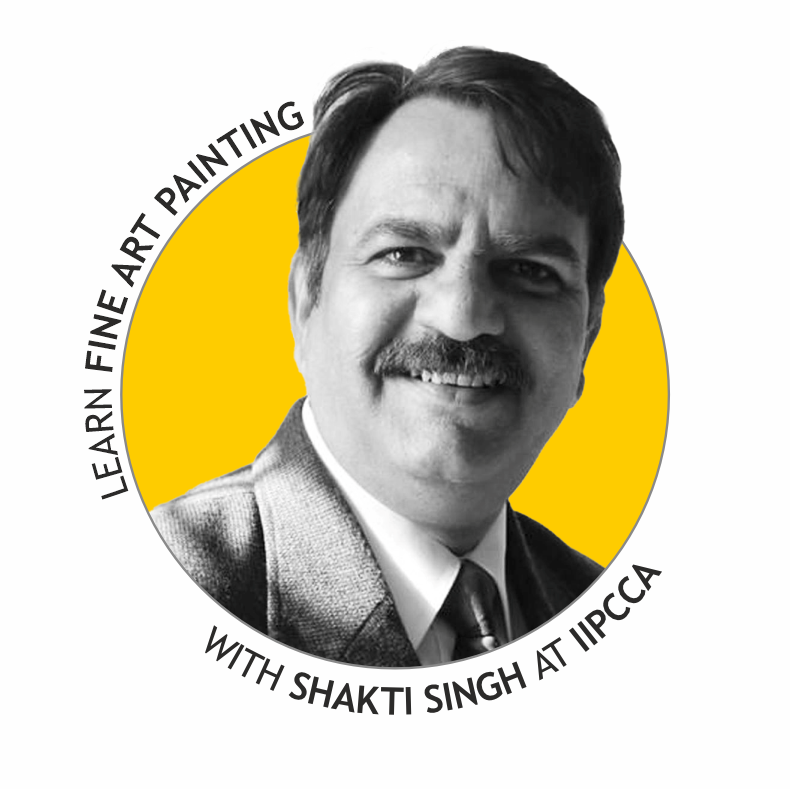 Shakti did his Bachelor of Fine Arts Degree from College of Art, Chandigarh. He was interested in fine art was right from his school days. As a Painter Shakti does realistic work majorly, made portraits and figurative work. He did over Thousand Portraits which are displayed in several museums in India. Personalities and Celebrities whom he has done portraits are Dr. A.P.J. Abdul Kalam (Ex President of India), Hon'ble President of India Sh. Pranab Mukherjee and H.E. Sh. Navin Chandra Ramgoolam (The Prime Minister of Mauritius).