Bachelors in Communication Design (Applied Arts)
3 Years Degree Program
Graduates of the IIPCCA Communication Design program are well-equipped to tackle the job market as they have acquired a diverse range of skills during their studies. The program covers various aspects of visual communication, including art history, publishing, traditional graphics techniques, multimedia, graphics, photography, and current and future technologies.
Upon graduation, IIPCCA Communication Design graduates possess the ability to implement projects related to institutional identity, brand image, web design, wayfinding, and advertising. Their skills make them valuable assets in many scenarios, including independent professional practice, advertising agencies, public institutions, and companies. The profile of IIPCCA graduates is that of visual designers who are well-rounded and adaptable to different professional settings.
"Primary applications are publishing, packaging, corporate identity, exhibits, signage, and advertising"
The Curriculum
Year
Subject
1st Year
Technical drawing and project design
Computer graphics
History of printing and publishing
Graphic design 1
Photography 1
Semiotics of art
Illustration
Elective educational activities
2nd Year
Design methodology
History of contemporary art
Graphic design 2
Web design
Features of publication design
Photography 2
Copywriting 1
Techniques and technologies for graphic design
Elective educational activities
3rd Year
Mass media theory and methods
Graphic design 3
Packaging
Copywriting 2
Digital animation techniques
Digital modeling techniques
Computer technologies
English
Further language and interpersonal skills, internships, etc.
Thesis
The Chair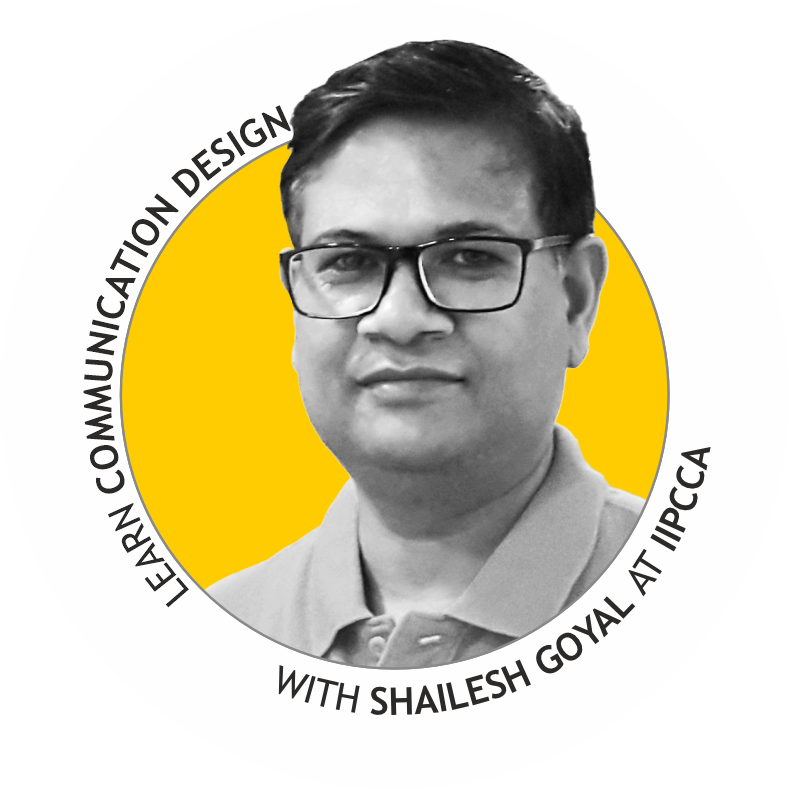 Shailesh Goyal, an alumnus of the prestigious College of Arts Chandigarh, combines profound knowledge of Art, Photography and Advertising. As a successful entrepreneur, his rich experience of more than 3 decades in the field of advertising is what keeps him on the professional cutting edge. Living in advertising environment; breathing creativity; innovating best communication solutions; and firmly establishing brands like never before, Mr. Goyal is heading Sepia Advertising as Director for the last 25 years making agency the most sought after advertising and branding agency across the nation with high creativity, performance and customer responsiveness.